Description
Very high quality wireless headset for long talk
.
The Remax RB-750HB headset ensures maximum comfort and immersion when gaming.
This model is compatible with most Bluetooth-ready PCs, laptops, consoles, as well as phones and tablets. The 40mm drivers cover a wide range of frequencies to deliver top-quality audio for games, movies, and music.
Upgraded wireless 5.0 chip, connect within 10-15 meters, faster transmission, lower power consumption, and more stable connection.
A simple and stylish look, fully compatible, easy wireless connection. Ergonomic designed soft earmuffs with protein-line leather comfortable and painless for long-term wearing. An adaptive fine-tuning retractable headband design.
Lightweight and convenient, for both wired and wireless uses.
Large moving cool unit, bright and clear high frequency, deep and rich low frequency, all for a better sound experience.
Gaming headphones by Remax
Lag-free connection up to 15m
Hidden microphone
Ergonomic design with soft ear cushions
Up to 4h of use on a single charge
Adjustable headband with padding
3.5mm audio port for wired use
Integrated MicroSD card reader
.
SPECIFICATIONS
Brand Name: REMAX
Model Number: RB-750HB
Style: Headband, Over-ear
Communication: Wireless
Speaker: 32ohm, 40mm
Frequency response: 20Hz to 20kHz
Microphone: Built-In (Hidden)
Connectors: 3.5mm
Use: Portable Media Player, Mobile Phone, Aviation, Computer, DJ, Sports, Travel
Function: Bluetooth/Microphone/Hands-free phone calls/TF/FM/AUX-IN
Cord Length: Wireless
Bluetooth Standard: Bluetooth v5.0
Input DC: 5 V / 500 mA
Battery: 200 mAh battery
Noise Isolation: Yes
Material: ABS
Standby time: 11 hours
Playing time: 3-4 hours
Charging time: 2-3 hours
Operation range: 10-15 meters
.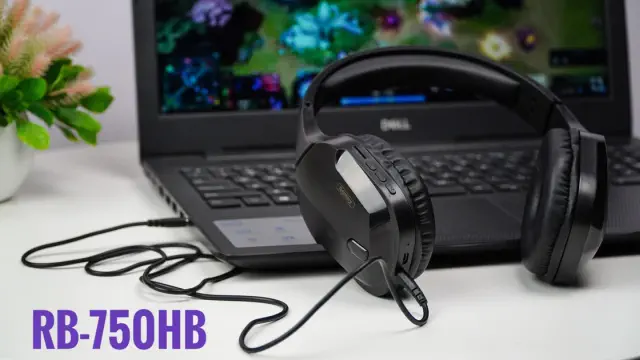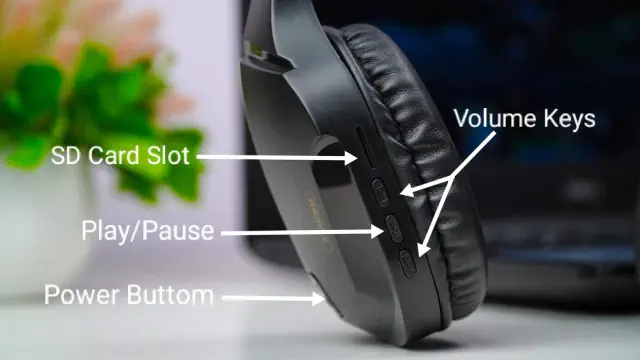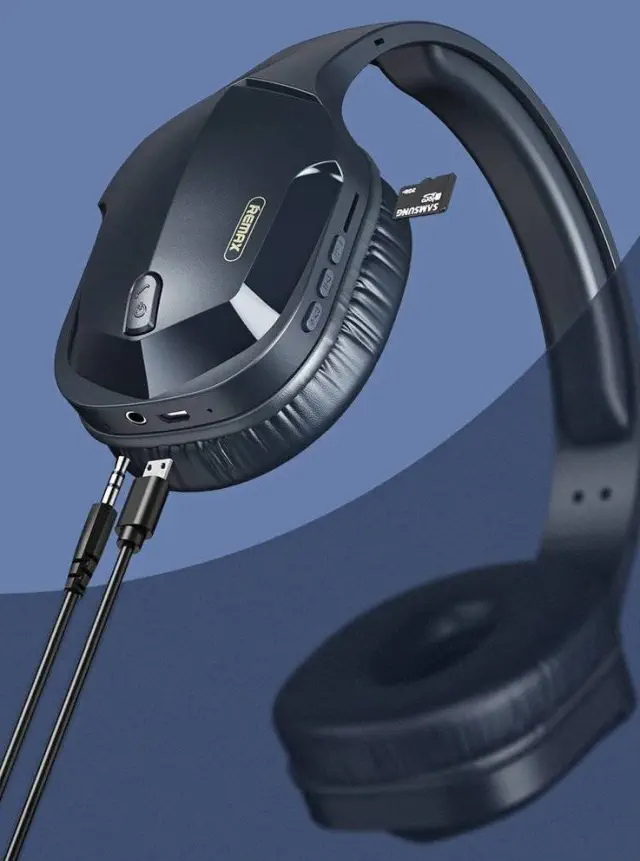 Perfectly fitted headset
This headset perfectly adapts to the shape of your head and ears. You can adjust its spacing with the use of an intuitive and smoothly operating mechanism. They have earpads with a soft filling which breathes for long-lasting comfort. You will appreciate their ergonomic design while you work or listen to music for a long time.
Use with a cable or wirelessly
If you like, you can connect your headset to the cable and enjoy unlimited working time. There are two ports on the housing – AUX and USB for pairing with laptops, PCs, tablets and mobile phones.
Convenient control
To control the headphones, you can use buttons on the housing. You can use them to play music and switch into radio. Here you can also find a TF memory card port, just insert the card and tracks will be played automatically.
Volume down/return to previous track.
Play/pause. Hold longer to turn radio on.
Volume up/next track.
Phone use key. 2 short clicks – start talking. 1 short click – answer call. Click and hold for 2 seconds – reject a call.
High quality of sound, strong bass
Thanks to the diameter of the loudspeaker coil (40 mm), you can listen to clear music with highlighted bass and details. HD sound will make your talk more pleasurable and you can do so without your hands.
.
Note: We recommend that you make the purchase decision after comparing with other similar products on our store.
Only Good Tech foe Good Life… (at Haziq Tech)