Description
Long lasting beautiful and ergonomic wireless mouse from reputed brand Philips
.
The name you know — for over 120 years, Philips has been a leading brand of electronics, trusted all over the world. That legacy of quality design and stunning functionality continues.
China makes up 20 percent of total global production for Philips; Philips has 27 percent annual growth in China for exports compared with an industry average of 24 percent.
Model- SPK7305 (M305)
Anywhere wireless portability. A comfortable and stylish mouse that adjusts to fit your palm and fits easily into your bag, this handy notebook mouse companion has wireless connection and an optical sensor that lets it work on most surfaces.
.
SPECIFICATIONS
Product Type- Wireless mouse
Design Type- Ergonomic design
Connectivity- 2.4GHz wireless connection (USB Dongle)
Working Range-10 Meters effective wireless connection distance
Buttons- 3 Buttons
Optical Sensor Precision- 800/ 1000/ 1200/ 1600 DPI
Driver Requirement- Driver-free
Handed Type- Left and right-handed
Coating Type- Matte
Physical Dimensions(LxWxH)- 111x63x30mm
Weight- 51g +/-5g
Power Supply- 1 x AA Battery – Lasts for months depending on usage
OS/System Requirements- Microsoft Windows XP, Windows Vista, Windows 7, Windows 8, Windows 10 or later, Linux, Mac OS
.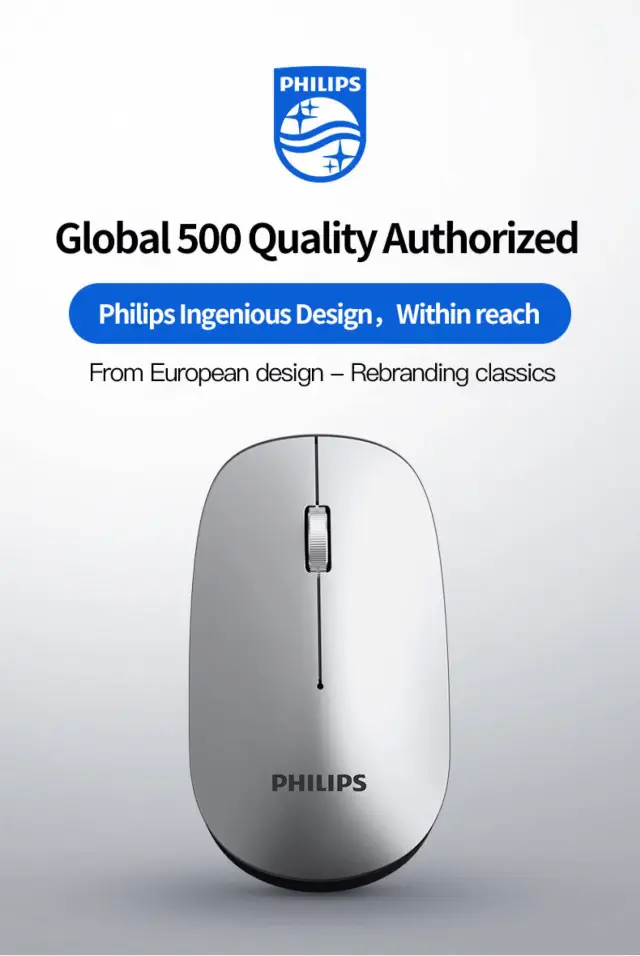 .
Note: We recommend that you make the purchase decision after comparing with other similar products on our store.
Only Good Tech for Good Life… (at Haziq Tech)