Description
High Quality Fast, Plug & Play Bluetooth Adapter (dongle) for your Desktop (or Laptop) to connect BT devices like Keyboard, Mouse, Headset etc.
. 
Baseus originates from the core value "Based on User". Baseus are passionate to create minimalist products with easy-to-use design and haut class texture that cover all user's preferences.
Compact USB Bluetooth 5.0 adapter. This miniature device extends the functionality of a laptop or desktop computer with wireless Bluetooth connectivity. It does not require installing additional drivers (Plug & Play). It allows you to connect many peripherals to your computer such as wireless mice and keyboards, Bluetooth speakers and headphones, game pads and phones for easy data transfer. With its help, you can connect up to 7 devices at the same time.
Bluetooth 5.0 standard . High data transfer efficiency and stable connection between devices.
Range up to 20 m. Use of equipment that is several meters away.
Backward Compatibility . The adapter connects to devices that use older versions of Bluetooth.
Support audio connection of computer and Bluetooth headsets, Bluetooth speakers
High sound quality . Enjoy uninterrupted listening to music on wireless headphones.
Compatible with multiple wireless devices. With its help, you can connect up to 7 devices at the same time.
Easy Plug & Play installation. It does not require the installation of drivers.
. 
SPECIFICATIONS
Model: BA04 Wireless Adapter
Colour: Black
Interface: USB
Material: Aluminium Alloy / ABS
Transmission Range: upto 20 m
Number of concurrent devices: 7
Systems: Windows / Mac / Linux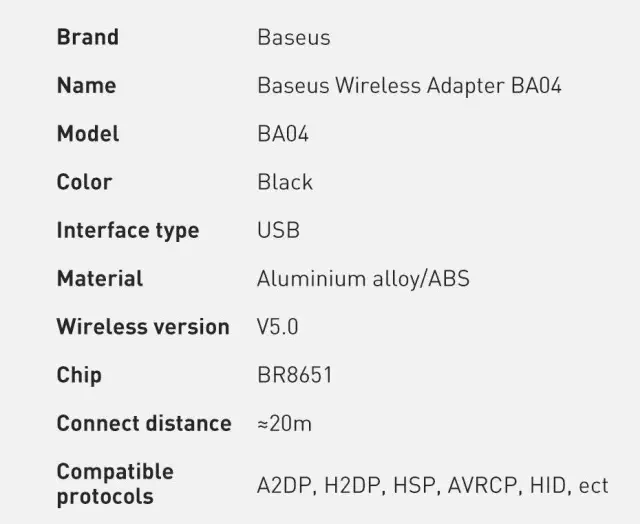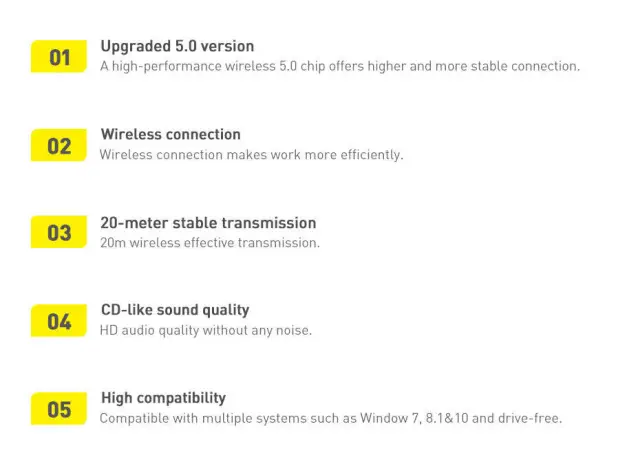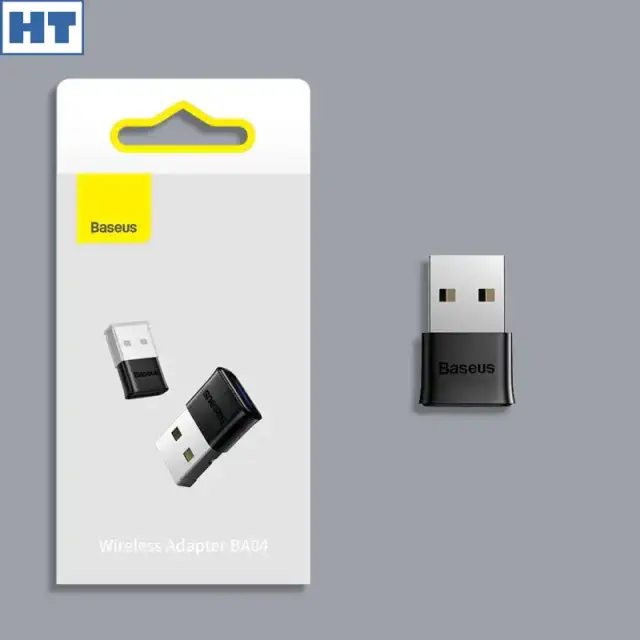 .
Note: We recommend that you make the purchase decision after comparing with other similar products on our store.
Only Good Tech for Good Life… (at Haziq Tech)